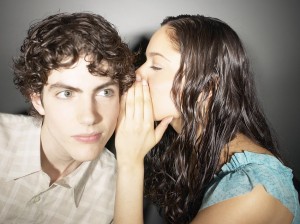 The customer is always right. At least he used to be. These days, "customer service" can be synonymous with "rude," "non-existent," and "please hold for 45 minutes." If you want your business to stand out from the pack, then it's time you embraced customer insights.
Your greatest marketing analysis option is standing right in front of you — literally. Your customers are the people buying your products or services, so tap into their thoughts for critical information. So what exactly do you ask your shoppers to unlock the customer insights they're hiding? We've compiled a list of 10 questions to ask, so you can better understand your clients.
How did you first hear about us? Find out where the customer first learned of your company. From an ad, an online search, a friend, etc.
Did you find what you are looking for? You may uncover some great customer insights from this one, specifically on various products you need to start ordering more of.
Is there anything you wanted that we don't have? Finding the latest trends can sometimes come straight from consumers. Unearth any new products or product lines that you currently aren't carrying, and start investigating.
Was our store organized and laid out in an easy-to-maneuver fashion? Discover shopping patterns based on the way people walk through your store. Additionally, you may get some further customer insights by hearing what they consider disorganized.
What's the one thing you really dislike about our store? Any answers that crop up numerous times are a red flag to be fixed ASAP.
What stores do you shop at that are similar to ours? Finding out who your true competition is can definitely help you focus on overall business plans.
Were our salespeople helpful and friendly? See if they notice the attitudes and behaviors of your sales reps. They're the true face of your company so any customer insights in that area would be extremely beneficial to analyze.
If you needed help, were you able to find someone quickly? Customers need to feel like they're being taken care of and that they're your most important client. The longer you keep them waiting, the more frustrated they'll get.
Have you ever had to return anything to our store? What did you think of the process? Customers will always remember their last visit, and if it was a negative one due to a customer service problem, you'll want to rectify that immediately.
Do you have any friends you'd recommend our store to? Find out how far your appeal reaches by gauging how many people will refer your business.
If you're interested in conducting customer interviews or having your customer interviews transcribed, contact us to see how we can help.