First Draft Transcripts – $1.00/audio minute
Great for internal transcripts, notes, research for writing an article, etc.
Not proofread by an independent team.
Standard turnaround time: three business days for clear audio
Final Draft Transcripts – $1.50/audio minute
Proofread and listened to a second time by an independent team.
Great for publishing externally, low quality audio, etc.
Standard turnaround time: five business days for clear audio

---
Step 1: Free Instant Price Quote
Free speaker identification and time stamps upon request.
No extra charges for accents, difficult terminology, many speakers, etc.
1. What type of transcripts would you like?
3. Order Total (USD): Note: We have a $45 order minimum.
Potential Clients Have Asked…
---
Step 2: Proceed to Payment
(You'll Be Automatically Redirected to Our Upload Page Afterward)

Click below to pay securely. You'll be automatically redirected to our upload page after you pay. If you have over five audio hours and are requesting a free sample or you typically pay upon delivery, you can skip ahead to the upload page here.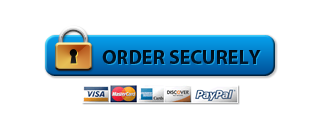 ---
Call 1-800-6-VOICES (1-800-686-4237) or send us a message if you have questions. We love helping our clients.