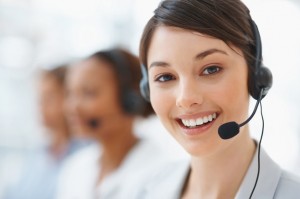 Continuing with our small business help series, here is a guest post about how to increase customer satisfaction.  If you're interested in contributing a guest post to our small business help or personal development series, please visit our guest blogging form.
Growing a successful small business requires that you provide excellent customer service.  Your customers are the lifeblood of your business and, if they feel like they are the most important asset to your company — and they are — they will come back again and again (and bring their friends).  Providing excellent customer service is more than just saying "have a nice day" when they walk out the door, however; it's about engaging with your customers at every level of the process and offering them incentives (both monetary and emotional) for using your products and services.
Define your CRM strategy. If you don't have a plan for getting new customers and tracking their relationships with your company, you're letting thousands of customers slip through your fingers.  You need to define your customer relationship management (CRM) strategy.  This means you need to create a process whereby you take leads, transform them into customers and hold onto them through continued engagement.  By keeping your current customers engaged with your company, they are more likely to keep you in mind when they need your services or products again and they're also more likely to invite their friends to become customers.  Partly, it's about providing excellent customer service while they're active customers, but it needs to be accompanied by followup emails, courtesy calls, social media engagement and more.
Provide customer incentives. Your best customers are your best customers because they are loyal and engaged in your company.  Partly this is because they get some benefit from working with you.  For those customers that are on the edge, providing them with additional benefits for working with your company can transform them into your best customers as well.  For example, you can offer referral discounts, repeat customer discounts, free or discounted services or products for engaging with your company online through social media and more.  The more benefits you can provide your customers, the better experience they will have with your company and the more likely they'll be to keep coming back.
Create a social agenda. Customers don't want to feel like they are simply receiving a good product or service from you; they want to feel like buying from you is making the world a better place.  One of the reasons TOMS Shoes is so successful is that when customers buy their shoes, they know that someone in a developing country also receives a free pair of shoes.  When customers buy from TOMS Shoes, they know they are making the world a better place and that makes them feel good, which increases customer satisfaction.  Your company can do the same thing by giving part of your profits to a charitable organization, using environmentally friendly supplies and packaging and more.
Increasing long term customer satisfaction is about more than just providing excellent customer service while your customers are actively buying from you; it's about making your customers feel good about buying from or working with your company and providing them monetary or emotional benefits for doing so.  When you take the right steps to increase overall customer satisfaction — when your customers are actively buying from you and when they're not — you won't have to do nearly as much selling; your customers will do the selling for you.